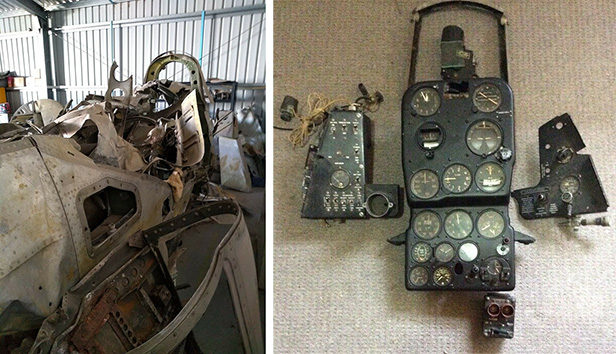 An extensive collection of consisting of "5+ Bell P-39 Airacobra combat veterans of the Pacific war" have hit the market. The aircraft are listed as "damaged, repairable, rebuildable, combat veteran aircraft" and are described as follows:
P-39D 41-69xx, main fuselage with nose cut off but present, wing sections present but cut up, tail section cut but good fittings patterns. full history of the aircraft available. Previously used by the NACA. P-39L unknown s/n consisting of forward fuselage from cockpit floor to gearbox attach, many usable parts, "scrapped" very recently by a crazy farmer. P-39F 41-71xx tail section including several ft of rear fuselage, vertical usable with minor repairs/reskin. P-39Q fuselage, center section, cabin, engine mount section, nose sections present but cut off by the US Army. P-39Q hulk, center section full of original fittings, extrusions etc. P-39Q parts only/de riveted for patterns.
The offering reportedly includes "thousands of other parts" and is located in Maitland, NSW, Australia with worldwide shipping available. The aircraft are currently being offered for US $125,000, although offers are also being accepted. Click here to check out the complete listing.