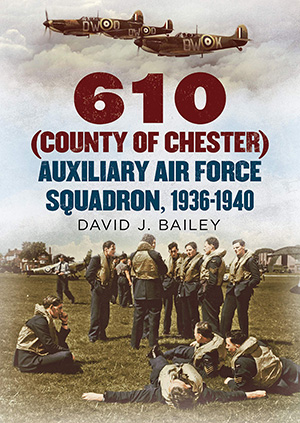 Fonthill Media is slated to release a new title by author David Julian Bailey focusing on the history of 610 (County of Chester) Auxilary Air Force Squadron from 1936-1940.
Formed in 1936, the Squadron went on to protect the Dunkirk evacuation in 1940, suffering seven pilots killed and one wounded, and also inflicted a heavy toll on the Luftwaffe while playing a key role in the Battle of Britain.
This detailed book recounts 610's valiant history for the first time, combining the Squadron's Operations Record Book, Combat Reports and the latest National Archives' files, with ground crew and relatives' testimonies, plus a rare interview with a founding Squadron pilot. This heroic story is supported with 386 mono photos, many previously unpublished from relatives and the Squadron's Association Archive.
The 544 page book is slated for release in July and is currently available for pre-order.
Product Page ($54.31 Pre-Order)