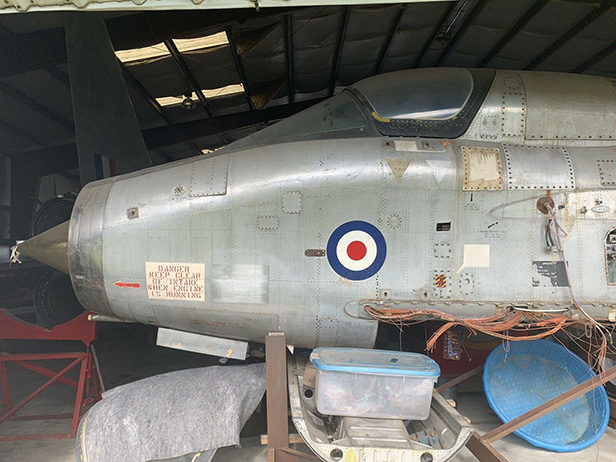 The cockpit section of EE Lightning T5 ZF597 has hit the market. The listing states (in part):
EE Lightning T5 cockpit section ZF597 for sale. As we no longer require the cockpit section of ZF597 for our restoration project of Lightning422, we have decided to auction her to a good home. She will make an ideal cockpit restoration project for an enthusiast, aircraft group, or museum requiring an a Lightning.
The section is located in Stennis, Mississippi and is currently available for bidding. Click here to check out the complete listing.