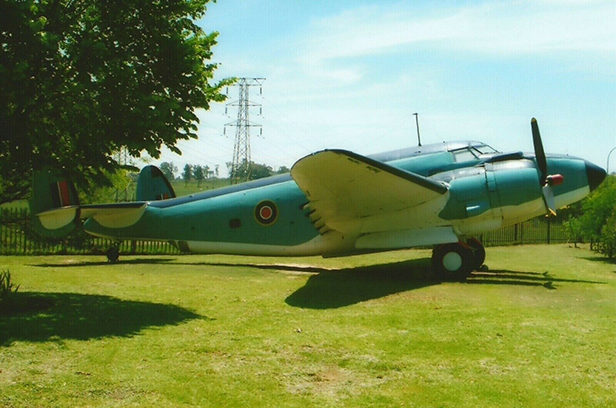 A Lockheed PV-1 Ventura patrol bomber has hit the market.
The listing states that the machine was manufactured by Lockheed in 1942 and delivered to the US Navy that same year. It was then transferred to the RAF under a lend lease agreement to 23 Squadron SAAF in 1943. In August 1955, it was converted to perform VIP flight duties, flying then state president General Smuts. The aircraft was last flown in November 1958. In 1959, the machine was moved to the South African Airways Apprentice School. In 1989 it was again moved for display in a military memorial garden, where it remained until 2001.
The Lockheed was cleaned and repainted professionally 2010 and has unfortunately been exposed to the elements since 2010. The Lockheed when painted in 2010, was restored to its original war time colours as it would have been when it left the Lockheed Vega factory in 1942. Very few of these aircraft still remain. According to Warbird recorded, only 11 survive world wide. Only 2000 Lockheed PV-1 Ventura's were manufactured in 1942. This is a good example ready for restoration.
The machine is located in Basingstoke, United Kingdom and is currently being offered for GBP 200,000, although bids are also being accepted. Click here to check out the complete listing.