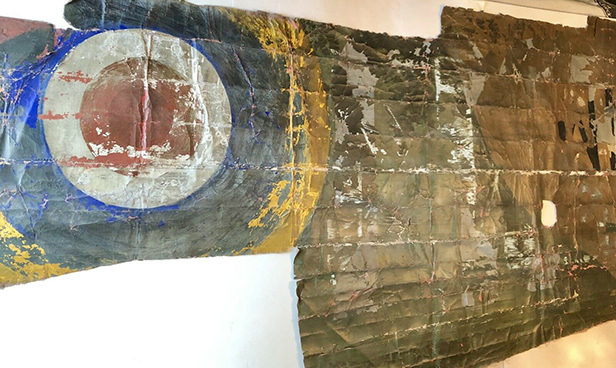 An "original WWII" 77" x 40" fabric section reportedly from the starboard section of a Hawker Hurricane is available for sale. The listing states (in part):
If you collect you know large sections of fabric extremely rare. . Very fragile with paint loss. Front lightly treated to prevent additional paint loss. Should be shipped flat. Clear fabric reinforcement tape applied on weak seams on rear. Can be removed if necessary. Copies of all documentation pictured and more will be provided.
"RAF museum and veteran documents" are said to be included. The section is located in San Clemente, California and is currently being offered for US $7,250, although offers are also being accepted. Click here to check out the complete listing.