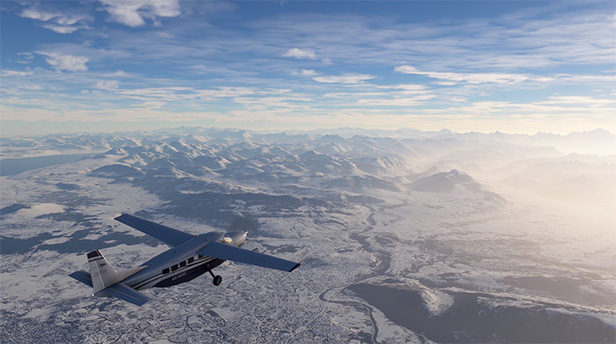 Microsoft has released a new "Let it Snow" trailer for its new incarnation of Flight Simulator to be released this year.
The video captures stunning aerial views of winter precipitation in the new simulator, indicating that such seasonal atmospheres will be available as part of the experience.
As previously reported, the new installment of Flight Simulator is described as offering highly detailed and stunning aircraft ranging from light planes to wide-body jets which operate in "an incredibly realistic world." Flight plans and flying will reportedly be available anywhere on the planet with a focus on "the authenticity of flying and visually stunning environments."
The release will reportedly be available for "Windows 10 with Xbox Game Pass in 2020, and coming to Xbox One at a later date." Click below to check out the new trailer.