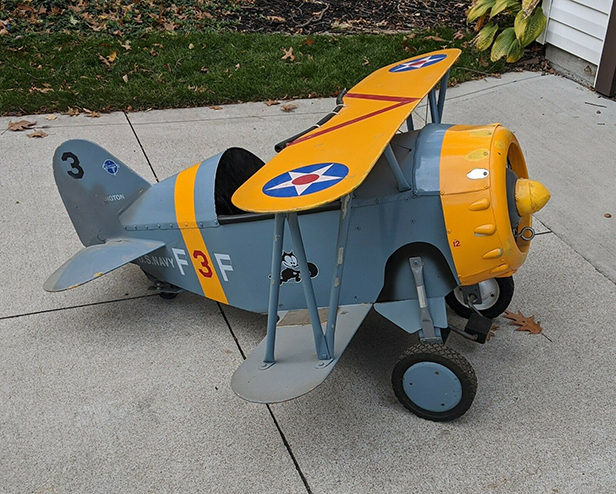 A Grumman F3F pedal plane has been spotted for sale, accompanied by the following description:
2250hr TT, 450hr SMOH, Current certificate but needs cosmetic attention to bring back to original condition. one owner, 7 lessees, numerous flybys, airshows, fly-ins, 4th of July Parades. Missing engine and pilot, in search of new plane captain.
The listing also points out that the pedal plane was "rebuilt 1989" and in "Good operating condition, combat damage repairs in evidence." It is located in Cleveland, Ohio and is currently available for bidding. Click here to check out the complete listing.