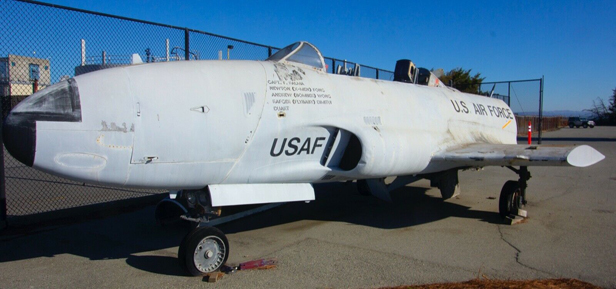 A T-33 fuselage has been spotted for sale.
The offering reportedly includes the canopy, fuel tanks and tail assembly (no wings) and is "part of quick public agency auction that needs to be picked up by years end."
The machine is located in San Francisco, California and is currently available for bidding. Click here out check out the complete listing, which includes a number of additional photos.