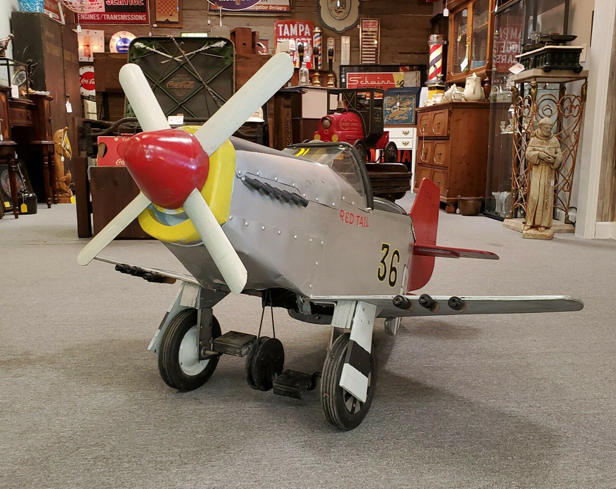 We're getting to that time of year again, and for those seeking a gift for the budding warbird enthusiast, this P-51 pedal plane has been spotted for sale.
The offering reportedly has a wingspan 4 ft and an overall length 5 ft. It is constructed of wood and sheet metal and features stick steer.
The pedal plane is located in Marietta, Georgia and is currently being offered for US $795, although offers are also being accepted. Click here to check out the complete listing.