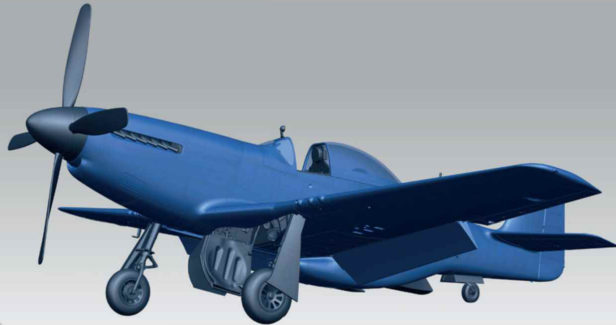 Eduard has offered new details on their upcoming new tool P-51 Mustang model kit in 1/48 scale.
Originally announced at the E-Day International Scale Kit Exhibition back in October 2017, the kit is now said to be "progressing quickly forwards" with the first test shots expected to be available in the spring. The company's CEO states that the new kit makes use of "every technological innovation we have been able to integrate into what we do" and also notes a number of details about its contents:
There will be three canopies included in the kit. The same goes for the propeller and radio equipment variations. An interesting item is the dust cover within the tailwheel well. These were always a little different from aircraft to aircraft and I am leaning towards leaving these out completely, and adding these at the modeler level should pose no issues for anyone. The kit includes items for the Mustang Mk.IV, and we also have ready the recce version which has its own fuselage. These sub-variants will be released through the course of next year outside of being included in a Royal Class package. Weapons will be concentrated on one theme related sprue that will include drop tanks, bombs, rockets and bazooka tubes, among other payload hardware. The marking options selection process is still ongoing but will be consistent with our past patterns, meaning that there will be a nice mix of famous and not so famous aircraft.
The inaugural ProfiPACK release will reportedly be followed by limited edition releases that will be theme related. A timeframe has not yet been announced.