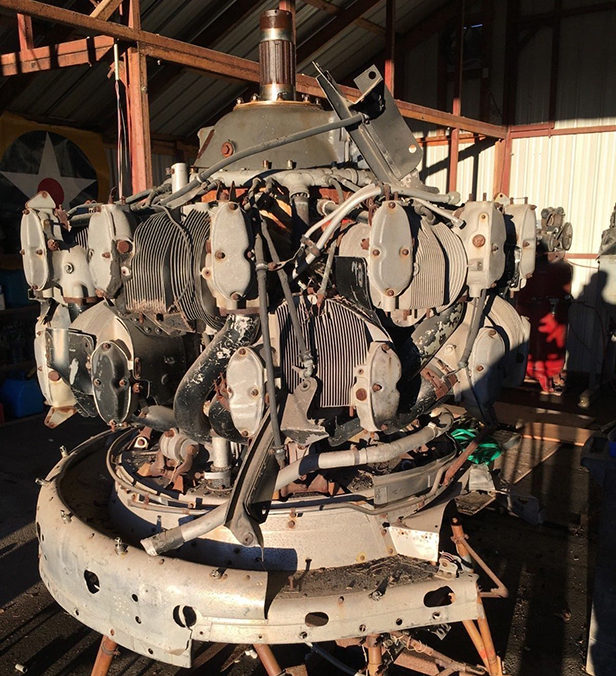 A 1,900 hp Curtiss Wright R2600 Cyclone radial engine is available for sale. The engine is said to have been "removed from a B-25 Mitchell Bomber after WWII and stored ever since." The listing states (in part):
It includes an excellent engine mount, Engine firewall with fire detector loop, Nose gear case, all cylinders. Most accessories are removed from accessory section. This engine will need a major inspection and overhaul before it can run again. No log books or records. Sold as parts with no warranty real or implied. Great value here: Cylinders all present, Good cylinder Assemblies can cost well over $1000.00 per cylinder. This engine would be a great parts source for a currently flying warbird or restoration project. Nice unbent Engine mount is very valuable as well.
The engine is located in Suwanee, Georgia and is currently available for bidding. Click here to check out the complete listing.