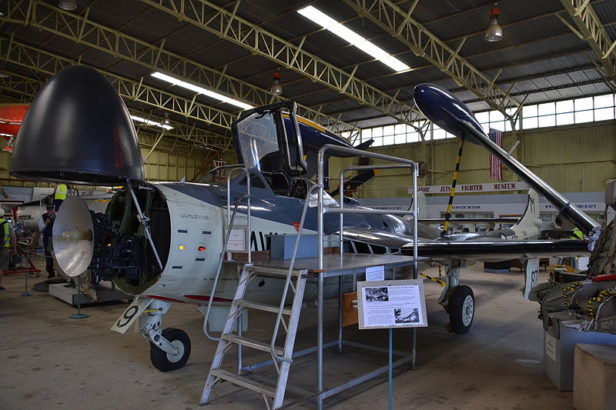 The NZ Warbirds Association has reported that the owners of Classic Jets Fighter Museum in Adelaide are retiring and an auction of listed contents has been set for July 24 at 10:30 am.
The auction listing describes "An Extraordinary Collection of War Time & General Aviation to Incl, Vampire R.A,N Jet Plane, Pilot Less Jet Aircraft, Mirage Cockpit, Ejector Seats, Jet & Turbine Engines, Plane Components, Avionics, Paraphernalia, Uniforms, Sort After Memorabilia, Parts, Personal Items, Clothing, Art Work and more."
Click here to check out the auction page. The announcement can be seen below.

(via NZ Warbirds Association Top Photo: Alec Wilson from Khon Kaen, Thailand via Wikimedia Commons)