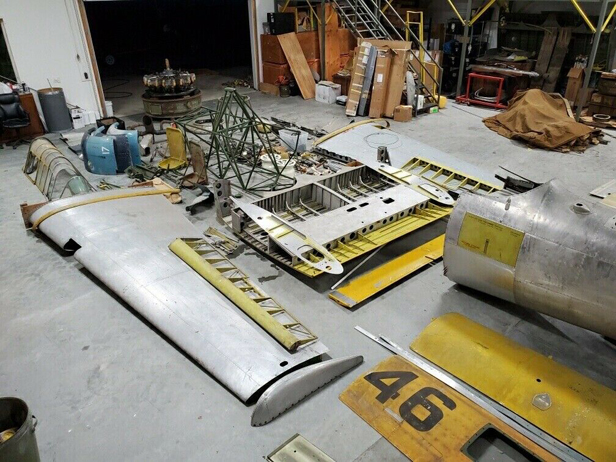 A North American AT-6 project has hit the market. The listing states (in part):
Pratt and Whitney engine has 251 smoh on an older overhaul. Logs available . 12d40 hub included. Center section has had spar replaced and trailing edge. Looks very nice… We don't know what may be missing but a very large portion of the aircraft is here.
The project is located in Millsboro, Delaware and is currently available for bidding, although "buy it now" offers will reportedly be considered. Click here to check out the complete listing.