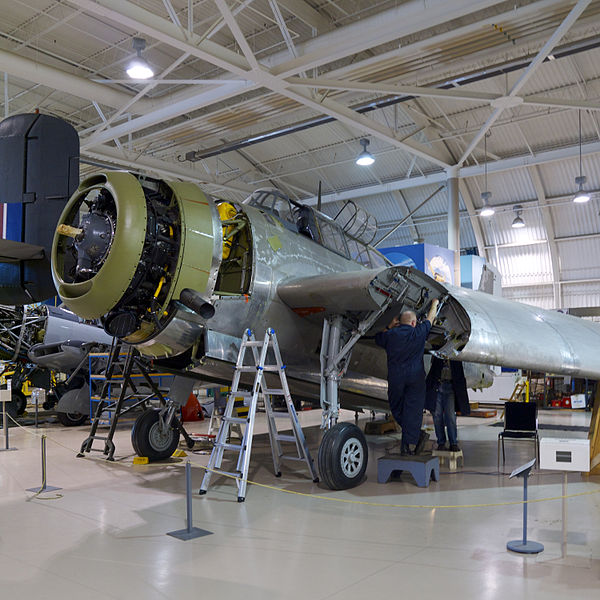 The Canadian Warplane Heritage Museum's newly restored TBM-3E Avenger C-GCWG has performed an engine as its upcoming return to the air gets closer.
As previously reported, the aircraft (S/N 53858) was constructed in 1945 by General Motors, Eastern Aircraft Division and served with the US Navy until the 1950s. Upon entering civilian service it was converted to a spray plane, operating first in California and then New Brunswick before being retired in 1992.
The Avenger was acquired by the museum in late 2009 and a team of volunteers has since invested thousands of hours to restore it to airworthy condition. It wears the colors of a post-war RCN Avenger AS.3.
Click below to check out a video of the test.
(via Canadian Warplane Heritage Museum Additional Information via Canadian Warplane Heritage Museum Photo: JustSomePics via Wikimedia Commons)