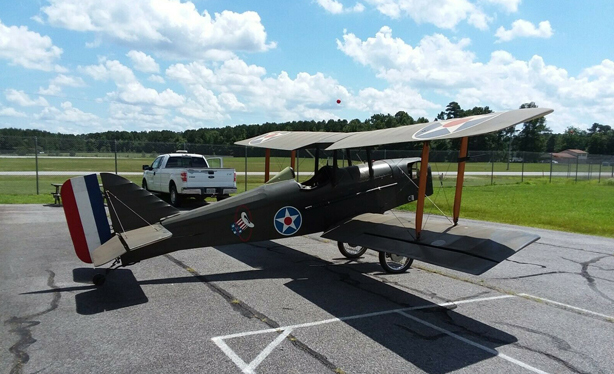 A 7/8 scale SE5 airframe has been spotted for sale. The listing states (in part):
It has a data plate, which is about all we know about this aircraft. This aircraft is abandoned and we need to dispose of it. Make and offer and arrange shipping and it is yours. As an A&P, I have done a cursory inspection and the workmanship looks decent. I have not thoroughly inspected the interior. The aircraft does not have an engine or propeller… We will assist with disassembly and shipping, which would need to be arranged with the buyer.
The aircraft is located in Chesapeake, Virginia and is currently available for bidding. Click here to check out the listing.