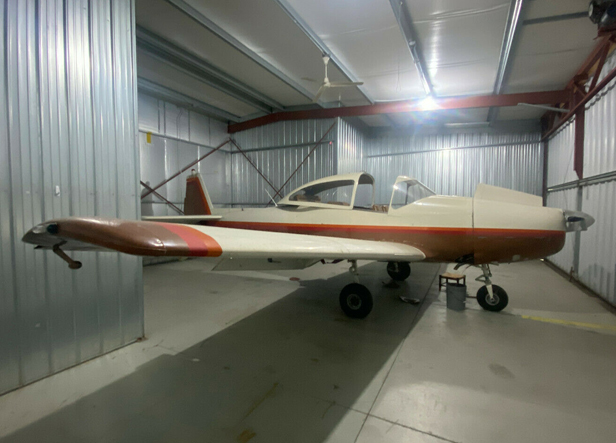 A 1946 North American Navion has been spotted for sale. The listing states (in part):
This airplane is listed as a 1946 airplane in the FAA registry. The original North American aviation logbook shows the production test flights as starting 1/4/1947… In 1966 this aircraft received an upgrade to the e-185/205 engine, which is still installed… Not a sitter or ramp queen, this airplane was treated well and stored inside… Annual is current, and does not expire until 10/1/2021!… The dash has been updated to a modern "6 pack" gauge layout, and all of the flight instruments are modern units! Sold with airframe logbooks since new, engine logbooks since 1966, prop logs since new.
The listing states that the airframe has 4,348 TT while the The E-185/205 engine has 1,272 SMOH with "good compressions at the last annual." The machine reportedly has some damage from a landing incident, which is detailed in on the listing page.
The aircraft is located in Detroit, Michigan and is currently available for bidding. Click here to check out the listing.