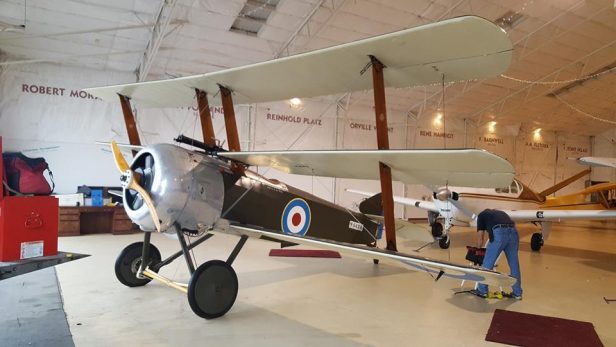 The Military Aviation Museum in Virginia Beach, Virginia has acquired a full-scale Sopwith Triplane from an Alabama museum.
The news was announced by the museum's Fighter Factory maintenance facility, which recently began the process of disassembling the aircraft for transport. The Lycoming-powered Triplane (N543A) was reportedly built by Chad Wille in the early 1990s and was recognized as an "Outstanding Aircraft" at SUN 'n FUN 1993. It became part of the Guntersville, Alabama-based Replica Fighter Museum owned by the late Frank Ryder before moving on to the Homer B. Wilson Vintage Museum at the Guntersville Municipal Airport.
It has not yet been reported when the aircraft will arrive in Virginia or if it will be participating in the museum's 2017 Biplanes and Triplanes air show, which is currently scheduled for October 7th and 8th.
Click below to check out additional photos.

(via The Fighter Factory Additional Information via FlightAware and Vintage Airplane)