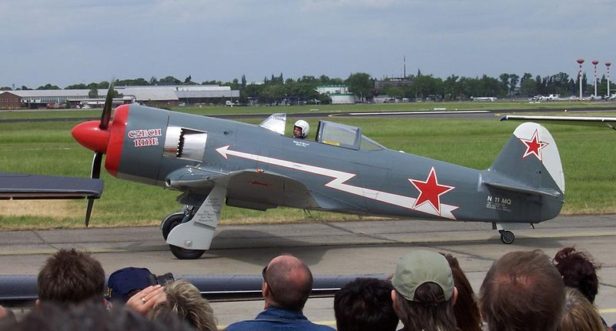 Yak 11/3RU "Czech Ride" has hit the market. The listing states (in part):
This is modified 1954 Yak 11 rebuilt to Yak 3U configuration by Dan McCue in USA – effort of 12000 hrs. Always kept in heated hangar (+18 deg), immaculate condition, flies regularly 20-30 hrs per year. Only 560 hrs since overhaul on powerplant and airframe. Powerplant: Pratt Whitney R2000 engine with 1450 hp and 3 bladed Hamilton Standard propeller Performance: 220 KTS IAS at 180 l/h Vne 340 KTS 720 liters total fuel capacity in 5 tanks heavy duty disc brakes make operations from 800 m airports
The machine is located in Warsaw, NA Poland. Pricing is available upon request. Click here to check out the complete listing.
(Photo: Public Domian via Wikimedia Commons)