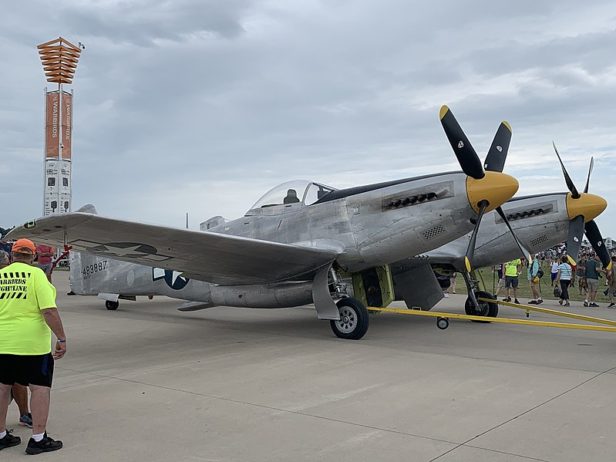 The newly restored XP-82 Twin Mustang prototype S/N 44-83887 (N887XP) is now available for sale.
The airframe reportedly has 25 hrs since restoration by Tom Reilly, while the Packard -1650-23 (RH turning) and Packard V-1650-25 (LH turning) engines have 25 hrs SMOH by Vintage V-12s. The propellers are Custom MT 4 blade types with 25 hrs since new. The machine has full dual controls, an avionics package and bare metal exterior with Stars and Bars, as flown in 1944.
Right hand seat can perform all flight functions with the exception of Landing Gear Up, Aileron Trim, Primary Radio, Start and Prime Switches. Right hand seat can control elevator and rudder trims, all engine controls, Landing Gear Down, fuel controls, coolant doors, CAT, and all lightning.
The aircraft is a multiple award winner, taking home Grand Champion Post WWII, Phoenix Award and two Golden Wrench Awards at EAA Airventure in 2019. It is currently being offered for $12,000,000. Click here to check out the complete listing.
(Photo: TheG3NERAL John 3:16 / CC BY-SA via Wikimedia Commons)