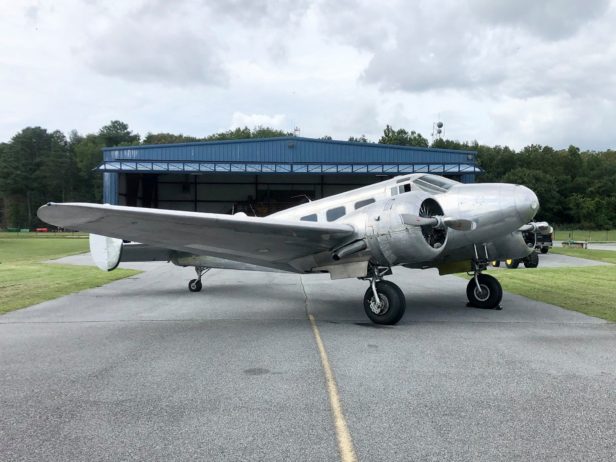 1952 Beechcraft C-45H S/N 52-10897 (N606PA) has hit the market.
The airframe reportedly has 8,875 hrs TTSN, while the two Pratt & Whitney R985 AN-1 engines have 475 hrs SMOH (58 hrs STOH) and 75 hrs SMOH. The aircraft is fitted with two Hamilton Standard propellers with 0 hrs since A.D. (4/20). The listing states (in part):
This aircraft has just completed an extensive annual which included the following: Wings recently pulled and epoxy primed internally, new leading edges replaced (removed de-ice boots). All new oil / fuel lines / scat tubing etc NOS control surfaces with fresh covering. Landing gear & wheels painted, seals were replaced as well. All new tires & tubes. All new wheel bearings and races. Needs radios/avionics and interior. Never a freighter.
The machine is located in Delaware and is currently being offered for US$119,500. Click here to check out the complete listing.
(via Platinum Fighter Sales)