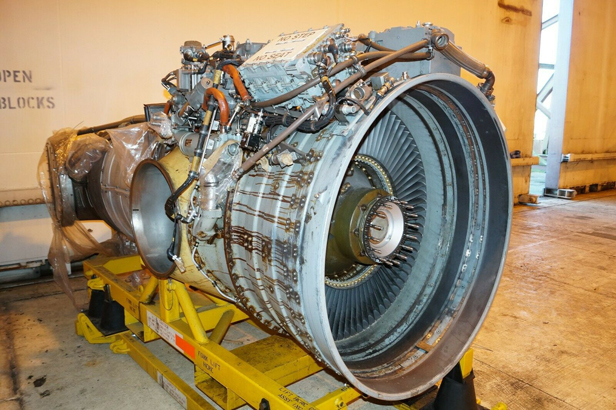 A Harrier's Rolls Royce Pegasus 105 engine is currently available for sale. The listing states (in part):
This engine was removed from Harrier GR9 ZD327 after its last ever flight. At the time of removal the engine was fully serviceable, unfortunately at some point thereafter the engine suffered minor damage to the cold nozzle outlet duct area, this was caused by a very careless forklift driver. *The engine has subsequently had the three LP fan stages & stators removed & these are not included with the sale of this engine.* Obviously the engine is now no longer airworthy or ground runnable but it would make an ideal display item for a museum or Harrier enthusiast or for use as a ground instructional training aid. INCLUDES TRANSIT / DISPLAY STAND
The engine is located in Ipswich, United Kingdom and is currently being offered for
£3,995. Click here to check out the complete listing.