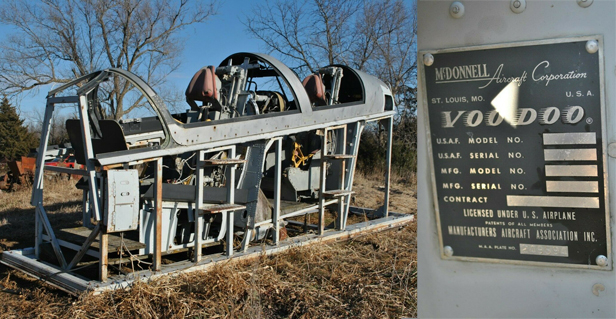 An F-1010 Voodoo cockpit trainer with two Weber ejection seats is available for sale. The listing states (in part):
Rare McDONNELL F101 VOODOO Military Aircraft Cockpit Trainer With 2 Weber Ejection Seats. This is a rare find item from a Military collector. It has original name plates on air-frame and both ejection seats. Has rear instrument panel and a simulated front panel. Priced at what the 2 ejections seats would bring if sold separately. Would make a super need man cave gaming station. Will fit on a standard car trailer.
The trainer is loacted in Onaga, Kansas and is currently available for bidding. Click here to check out the complete listing.