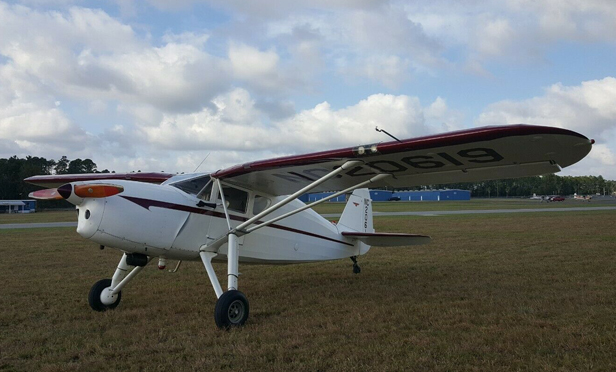 A 1939 Fairchild 24 has hit the market. The listing states:
1939 24R SHORT NOSE 200hp Ranger. Interior all new except headliner, powder coated instrument panel, iFly700 panel mounted GPS, KLX135A GPS/Comm, Collins transponder. PS Engineering 4 place intercom. New Throttle cable, Carb Heat cable. Overhauled Eclipse Y150 starter. Falcon propeller. Overhauled carb, 60 gallons fuel, alternator STC. Hayes wheels and brakes. A&P owned. Great compressions. Fabric/ Wood in great shape. Annual 11/19. Trade for 180hp 210hp Swift, Tuna Tank C310, Cessna 337. Always hangared. Great Logs and paperwork. Comes with boxes of spare parts, the remaining oil in 55 gallon drum, estimating about 35 gallons left. I have owned this airplane for 10 years, and is a reliable, fun antique that will not let you down. Need a faster plane. TTAF-2527, TTE-2110, SMOH-628, STOH-238. Airplane flown regularly so times will change.
The machine is located in Jacksonville, Florida and is currently available for bidding. Click here to check out the complete listing.