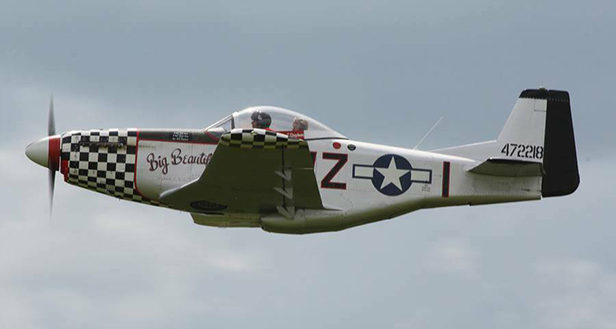 A 3/4 scale, two-seat Titan T-51 Mustang is available for sale. The listing states (in part):
For sale at a bargain price is my Titan T51 Mustang, First to be built & flown in Europe in 2009 , Built by Dave Stephens. Rotax 912s engine; 400 hours total on engine and airframe; Some accident history a few years ago with the second owner, gear up landing, The original builder recovered the aircraft and carried out all repair work. MT Constant speed propeller; 3 way retractable gear; She's still flying with permit until May 2020 but requires work to bring her upto 100%.
The aircraft is located in Norwich, UK and is being offered for GBP 65,000, although offers are also being accepted. The listing also states "Anything considered. Cheaper aircraft group A or a Microlight either 3 axis or weightshift; Motor cruiser; Sailing Yacht; Classic car; American Muscle car."
Click here to check out the complete listing.