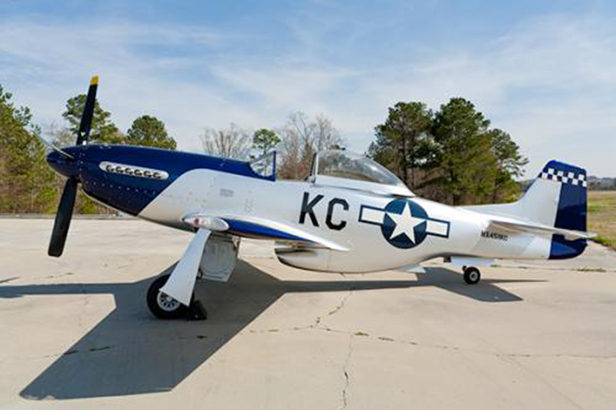 A 2005 Papa 51 Thunder Mustang has hit the market.
The experimental/homebuilt aircraft (N451KC/lHTM004) reportedly boasts a total time of 75.0 hrs and is equipped with a Falconeer V12 engine (S/N: 12020). Additional features listed include Garmin 430 NAV/COM/GPS, Garmin 340 audio panel, Garmin 327 transponder, Century NSD360 HSI, King KX155 NAV/COM with KI-209 glideslope indicator and S-Tec 30 autopilot.
The machine is located in Troy, AL and is currently being offered for US $525,000. Click here to check out the complete listing.