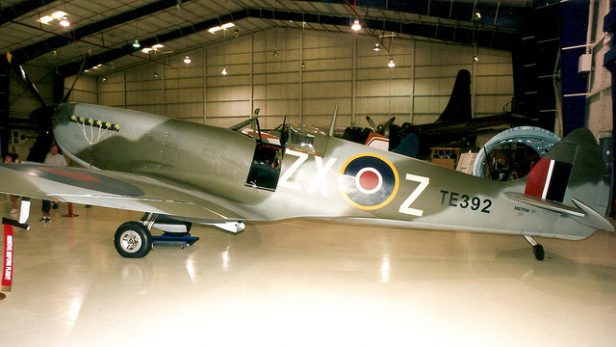 Fighter Pilot Adventure Flights, a Brisbane, Australia-based flight adventure company, has announced that their Spitfire Mk XVI (TE392) is about to arrive following a 10-year restoration.
The aircraft operated with the Royal Air Force and served as a gate guard at numerous RAF bases (including Wellesbourne Mountford, Waterbeach, Kemble and Credenhill) before being acquired by Warbirds Of GB, Ltd. and partially restored. It passed through the hands of several additional owners before arriving at the Lone Star Flight Museum in Texas, where it was restored to airworthy condition. It returned to the air in December 1999 but was damaged by flooding caused by Hurricane Ike in 2008.
The current restoration is nearing completion and Performance Aero will reportedly reassemble the aircraft and apply finishing touches before its expected arrival next week. It is expected to grace Australian skies by August of this year.
(via Fighter Pilot Adventure Flights Additional Information via Warbird Registry Photo: Bill Abbott via Flickr)