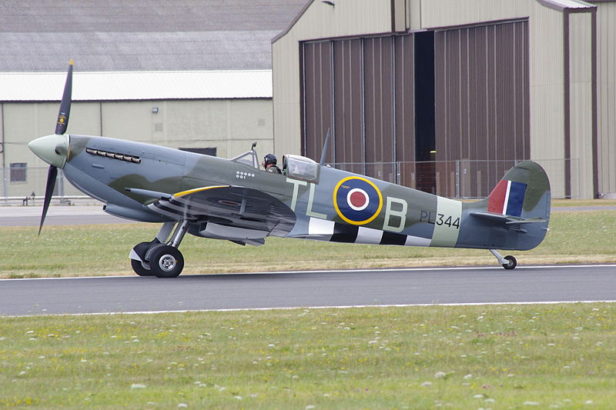 Supermarine Spitfire IXe PL344 (N644TB) has hit the market. The listing states (in part:)
This Spitfire IX was recovered from a Technical School in Holland in the early 1980's and restored by Charles Church Spitfires Ltd. and registered in the UK as G-IXCC. Its first civilian flight was in March 2001. It was sold to Kermit Weeks and re-restored to original military configuration by Personal Plane Services. It was then sold to the current owner in 2001 who had the aircraft overhauled and repainted by A.R.C.O. in the UK before shipping the Spitfire to the United States.
The airframe has reportedly amassed only 182 hrs since restoration, which included new wing spars and the replacement of all rivets with aluminum rivets. The Rolls Royce Merlin 266 engine reportedly has 171 hrs SMOH by Vintage V-12s. The machine is currently being offered for £2,500,000. Click here or here to check out complete listings.
(Photo: Flickr user "tataquax" via Wikimedia Commons)