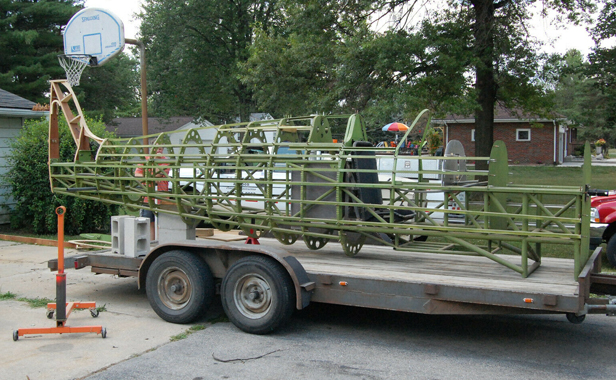 In addition to the Spitfire Mk IX reproduction project posted for sale yesterday, a full-scale Spitfire Mk 1 / MJ-100 project has also been listed for sale.
The Mk 1 project was reportedly built from Jurca MJ-100 plans and includes authentic Spitfire blueprints. The listing states (in part):
No skin on fuselage frame, just skeleton. Does not come with electronics, mechanical, engine. This aircraft was designed and built to be a flying replica, however since it is not finished and to avoid any possible liability issues, I am offering it without the engine and propellor as a NON-flying display replica. I am not selling molds, but they can be taken again, using this replica as a plug. So, you could make molds from this plane to produce an entire squadron of other planes.
The project is located in Papillion, Nebraska and is currently being offered for US $22,000, although bids are also being accepted. Click here to check out the complete listing.