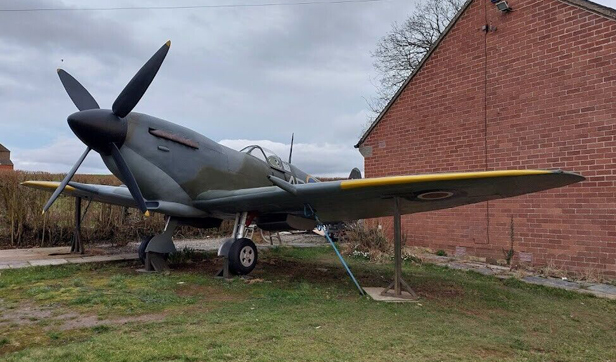 A full-scale, static Spitfire Mk IX reproduction has been spotted for sale. The listing states (in part):
It's taken over four years to build and now it's time for a new keeper! This is a hand-built replica that is timber-framed and over-topped with fibreglass. It isn't a moulded replica but was made as a one-man project that has taken thousands of hours – and some sweat and tears.

A web search will find the Spitfire story and interviews with me about it. The Spitfire will feature in a new book telling its story, 'How to Build a Spitfire', which is to be published in January 2024 by Head of Zeus. It's an aircraft with a back story! It is designed as a static display and not as a travelling exhibition piece, but it could be adapted to suit needs. Quite heavy in parts.

Cockpit – fairly complete but needs few more items to make it perfect.
The reproduction is located in Carlisle, UK and is currently available for bidding. Click here to check out the listing.