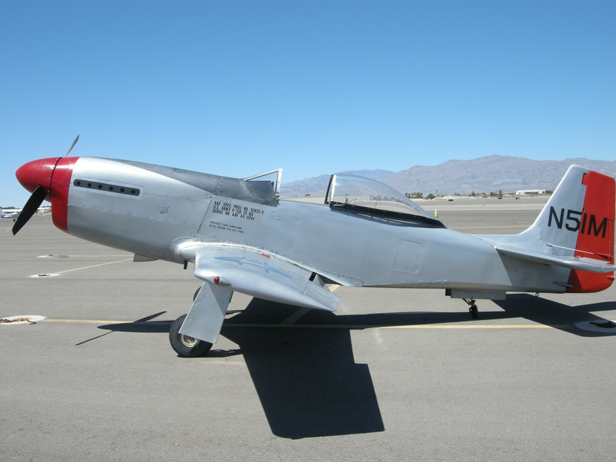 A 2/3 (66%) scale SAL P-51 has been spotted for sale. The listing states (in part):
Built in 1988, all wood construction covered with fiberglass. Powered by Fairchild Ranger Aircraft Engine 6-440C-5, 200Hp straight 6 cylinder in line WWII engine, fully documented with overhaul manuals & parts list… Hydraulically operated flaps. Gerdes/Cleveland wheels and brakes. Harzell Propeller variable pitch model HC-82X20-1B, range 600 rpm. Total time engine and prop 340 hr… Equipment: Bendix-King KX-165 with yellow tag, KI-209 Loc/GS with yellow tag, King KT 78 Mode C transponder with yellow tag, ACK encoder, Shadin Miniflo fuel totalizer. Navworx ADS-600 EXP. Bendix-King AV8OR ACE GPS EFB. Parachute Military Seat type, for looks only. Condition: Airplane is in perfect flying condition. In and out 8. Mechanically perfect 10. The aircraft flies hands free trimmed for level flight.
The aircraft is located in North Las Vegas, Nevada and is currently available for bidding. Click here to check out the listing.