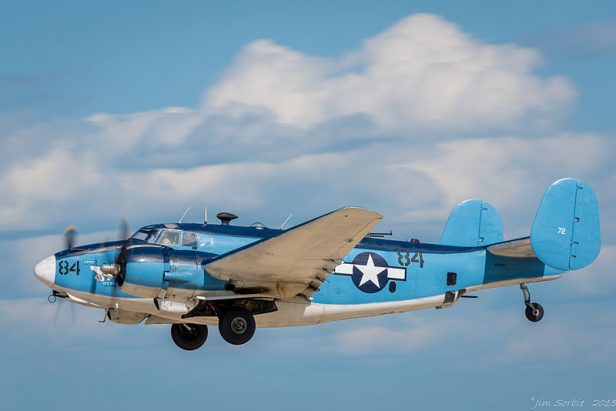 A restored 1945 Lockheed PV-2 Harpoon (S/N 37472 / N7670C) is available for sale. The listing states (in part):
Restored with all the original crew stations (radio operator, navigator, radar operator, top turret, tunnel gun). Comes with spare PW R-2800-31B core. Was parked due to owner's health and hasn't flown since 2016. Engines – 633.3/339.2 hrs SMOH; Props – 205.3/205.3 hrs SMOH; 2822.7 TTAF
The aircraft is located in Heber, UT and is being offered for US $200,000. Click here to check out the complete listing.
(Photo: Jim Sorbie, CC BY 2.0 via Wikimedia Commons Thanks, Chris!)