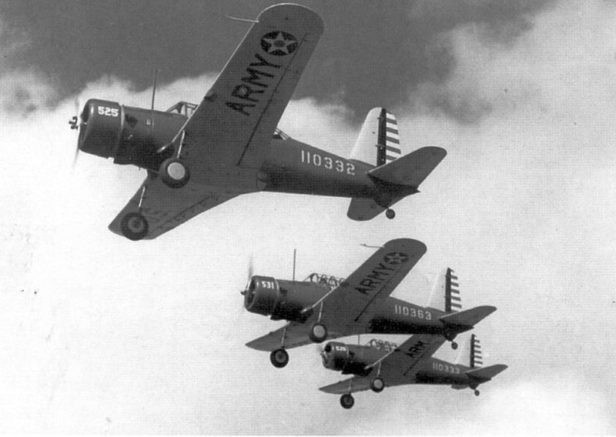 A Consolidated Vultee BT-13A touted as "possibly the nicest BT-13 restoration on the planet" has hit the market.
The aircraft (S/N 10425 / N313BT) is reportedly equipped with an avionics package, a Pratt & Whitney R-985 with heavy wall piston pins and an upgraded supercharger bearing, and a Hamilton Standard Prop with 6101A-12 full length blades. The machine is said to be in "excellent condition" with everything being "either overhauled To zero time condition or brand new."
The airframe has a total estimated time of 2,125 hrs, although there is said to be "only 125 hours on everything" since complete restoration.
The Vultee is reportedly located in California and is currently being offered for US $129,000. Click here to check out the complete listing.