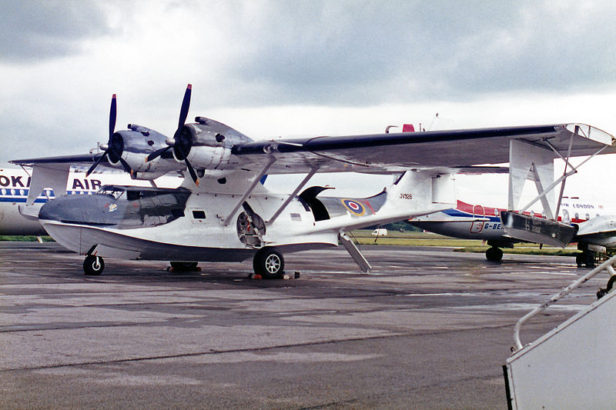 A Consolidated PBY-5A Catalina (S/N 48423 / N423RS) with "many spare parts" has hit the market. The listing states (in part):
Standard WWII military configuration. Seats removed other than radio operator position. In fair condition. Flight deck is in fair condition… Aircraft has been in storage after shipment to Florida from UK. There are spares with the project including tail component, rudders, props, main wings, struts, cowls.
The airframe reportedly has 12049.2 TT, while the Pratt & Whitney R-1830-92S engines each have 650 SOH. The machine is located in New Smyrna, FL and is currently being offered for US $275,000. Click here to check out the complete listing.
(Photo: Ken Fielding via Wikimedia Commons)