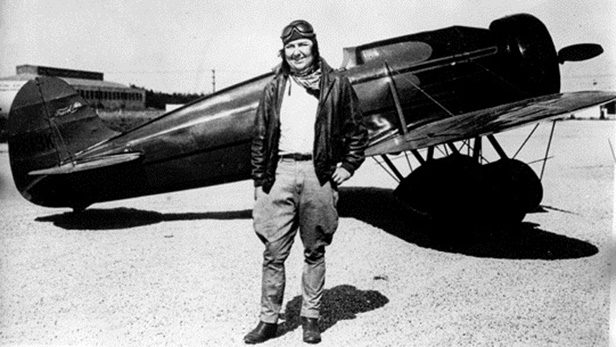 Travel Air Mystery Ship S/N RC-2002 (N613K), described as "a unique, one-of-a-kind, record breaking airplane" has hit the market. The listing states (in part):
On the 5th August 1930, the aeroplane was flown by Pancho Barnes to capture the Women's Air Speed record at the Los Angeles Metropolitan Airport, breaking the record previously held by Amelia Earhart, raising it to 196.19 mph, Barnes broke the record by nearly 14 mph, making four passes over a measured one-mile course at a level of 150-160 feet. This aircraft has also been flown by many of aviation's greatest including Howard Hughes and Paul Mantz.
The airframe reportedly has 0 hrs since "world class restoration" by JME Aviation Ltd. The 425 hp Wright R760(J-6-7) engine and Hamilton Standard 5406AL propeller are also said to have 0 hrs SMOH/SPOH.
Click here to check out the complete listing.
(Photo: San Diego Air and Space Museum Archives via Wikimedia Commons)