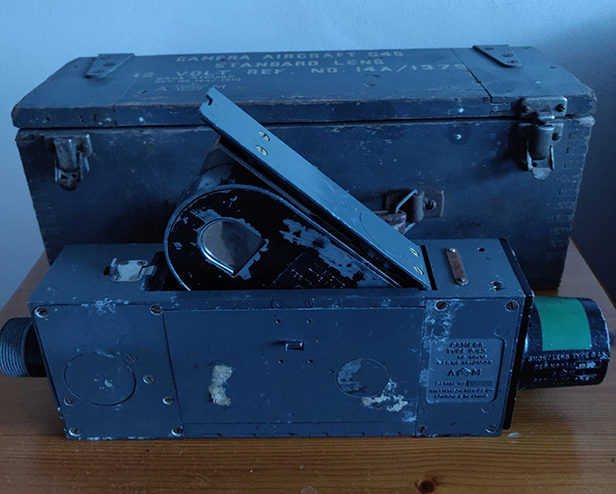 An item described as an "early Spitfire/Hurricane aircraft camera" with "no major faults normal wear & tear" has been spotted on eBay. The listing states (in part):
This 12v camera preceeds the 24v and was fitted to the Spitfire & Hurricane in the second world war. Model G45; Ref.no lens 14a/1398; Body 14a/1389; Serial.no lens 4694; Body 4680; Maker Williamson Mfc co ltd, London & Reading. The lens is in good condition and not cracked, it comes complete with the original case as shown.
The camera is located in Ormesby St Margaret, UK and is being offered for £350, although bids are also being accepted. Click here to check out the complete listing.