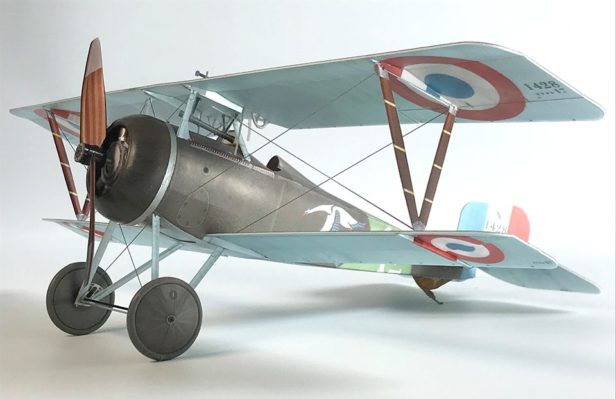 Microaces has announced the upcoming release of two new Nieuport 17 micro RC model aircraft kits representing machines flown by French aces Charles Nungesser and René Dorme.
The offerings are described as "beautifully balanced and agile," with each boasting a 360mm (14.5″) wingspan, a spinning dummy rotary engine and "lots of little scale details that weigh little on the overall aircraft but add so much to it's appeal at this scale."
The kits are slated for release in November and are currently available for pre-order. Click below to check out the product page and additional images.

Product Page (From £47, Pre-Order)