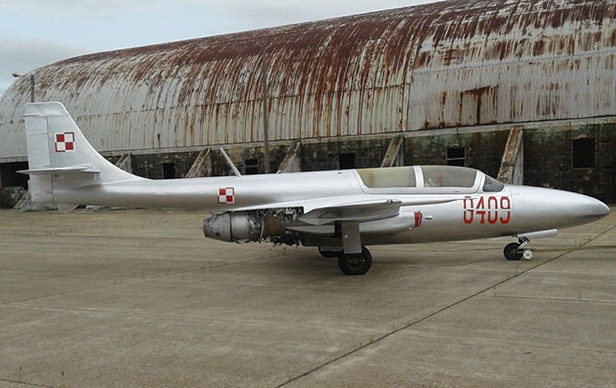 A 1968 PZL Iskra TS-11 Polish jet trainer has hit the market. The listing states (in part):
Current FAA reg in my name. Airworthiness category, Experimental Exhibition. King digital IFR. Transponder and altimeter recertified, will need pitot static test before next IFR flight. Copy of operation limitations, certificate of airworthiness, and registration in cockpit. All logs since import. Military logs are not available. NDH. No corrosion.These planes were made for the Polish Navy and are made of a high copper content marine alloy that is very corrosion resistant. All known available flight and maintainence manuals in English, included. Plane self starts easily, with its on board Optima battery bank. Many spares included free, including a couple spare sets of new tires, some mounted. Spare canopy, in case your passenger pulls that lever!, and a hydraulic mule that lets you easily test the speed brakes, flaps, brakes and do a gear swing. Cold ejection seats.
The listing also states that the machine is "in annual till April 2020" with approximate times of "TT 2573, SMOH 422, SHSI 92." The machine is located in Millville, New Jersey and is currently availablie for bidding. Click here to check out the complete listing.