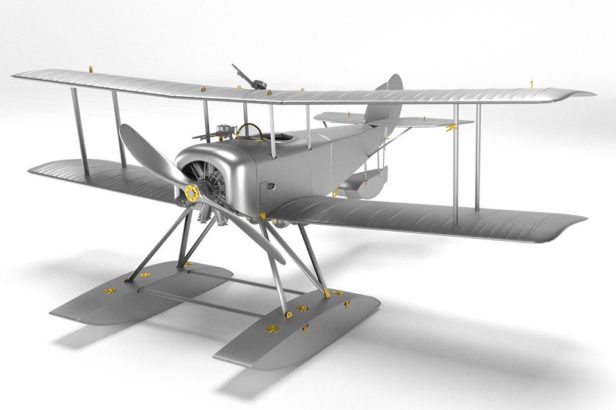 Lukgraph has announced the upcoming release of a new Sopwith Baby model kit in 1/32 scale.
The offering will reportedly be a full resin kit released in four boxed versions representing aircraft in British, French and Italian service, as well as a captured German machine complete with wooden trolley. Livery details are as follows:
In total there will be 9 paintings in 4 boxes.

32-22 3 x British schemes
32-23 2 x Italian schemes
32-24 1 x French + 2 x Norwegian schemes
32-25 1 x German scheme (captured plane)
The sets will also contain masks, photo-etched parts and bombs / Clerget 9B and Le Rhone type J engines printed directly with 3D technology. It is hoped that the kit will be ready for a December release. Click below to check out decal sheets as well as additional renderings and details.

(via Lukgraph Resin Kit)