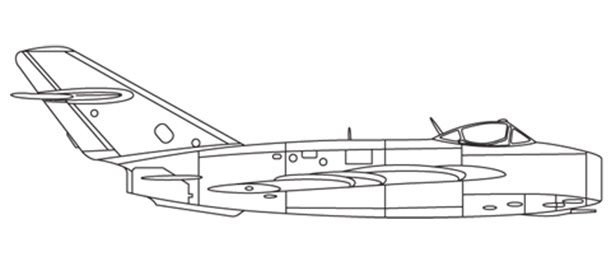 A 1964 MiG-17 project (N604LS / S/N 1J0604) has hit the market. The listing states (in part):
Aircraft is in excellent condition with low airframe/engine hours, and would be a good candidate for restoration or museum display. Always kept in hangar with many spares including new flight control surfaces, spare canopy, ejection seat parachute, new airframe hoses (from Specialty Hose Co), new set of landing gear and drop tanks. Also comes with ground handling/servicing equipment including tail support cart, tow bar, super bee ground power cart, ground power rectifier (with adapter plug), and strut/nitrogen bottle servicing adapter fittings. Complete engine and airframe logs included with English translation, as well as set of maintenance manuals and aircraft inspection program.
The airframe reportedly has 599 TT, while the engine has 650 SNEW. The project is located in Tacoma, WA and is currently available for $35,000 USD, although this price is said to be negotiable. Click here to check out the complete listing.
(Image: arz via Wikimedia Commons)