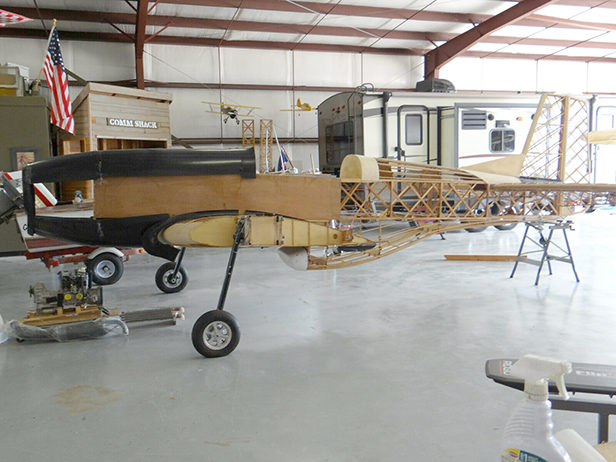 An 80% scale Loehle 5151 P-51 project is currently available for sale. The listing states (in part):
I would say that 80% or more of the plane is complete, Wings, Rudder, most of the fuselage, etc. I am building this as an LSA so the gear is fixed, however I do have most of the parts to make it a retract. I have the engine a NEW 582 Rotax Blue Head, (65 HP lists for over $5300.00) Includes all carbs (Bing) exhaust, manifold, all fiberglass nose forward (this was an additional add on to give it a realistic look a $2000.00 add on)) spinner, fiberglass wing root covers and wing tips. fabric and most instruments for the engine and a couple of complete sets of seat belts. The cost of the original kkit was over 12K. Plans are included. The canopy, slide rails and hardware are complete. Need to construct the forward portion (parts are included) and cut the canopy to fit. Includes the extra wood, and aluminum, cables and fuel lines and much more. The plane has installed custom aluminum fuel tanks (one in each wing and nose – installed). The wings are complete including "faux" machine guns. The control linkage is complete. The aircraft has been registered with the N Number N-51YF.
The project is located in The Colony, Texas and is currently available for bidding. Click here to check out the complete listing.