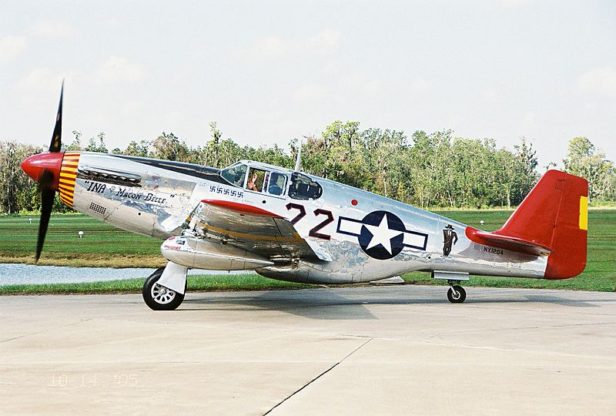 Kermit Weeks has shared an archive video from circa 2001 which shows his P-51C when it was newly restored and ready to undergo flight testing.
The aircraft was painted to represent "Ina, The Macon Belle," flown by the highest scoring Tuskegee Airman, Lee Archer. As the video shows, Archer was on hand for the maiden flight and is also sat in the cockpit beforehand and shared his thoughts on the restoration.
Click below to check it out.
Weeks also hosted a Q and A session recently that focused largely on this aircraft. Click here to watch.
(via Kermit Weeks photo: DerHossMeister via Wikimedia Commons)