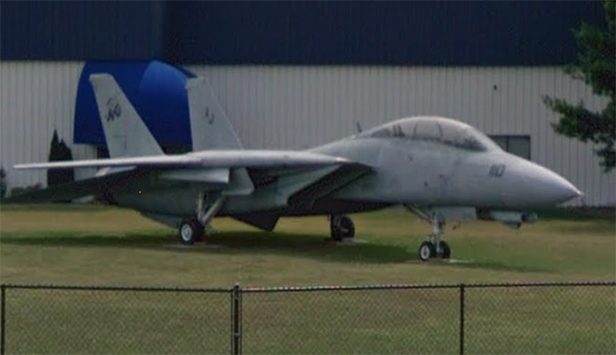 A historically significant example of the F-14 Tomcat has arrived at its new home at the Museum of Flight in Rome, Georgia.
The aircraft (B/N 164346) "Sweet Little Miss" was delivered to the US Navy in February 1992 and went on to participate in Operation Iraqi Freedom serving aboard USS Abraham Lincoln and USS Theodore Roosevelt. On June 28, 2006 it became the last Tomcat to operationally land aboard an aircraft carrier with pilot Lt. Chris Rattigan and RIO Lt. Paul Dort at the controls. In September of that year it performed its final flight during delivery to the Virginia Aviation Museum in Richmond.
Following the museum's closure in 2016, the aircraft, which was on loan from the National Museum of Naval Aviation, was acquired by The Museum of Flight. It was cleared for disassembly for movement in November 2017 and reportedly arrived at its new home earlier this month.
Click below to check out photos of the Tomcat on the move.

(via Museum of Flight Top Photo: Google Earth)