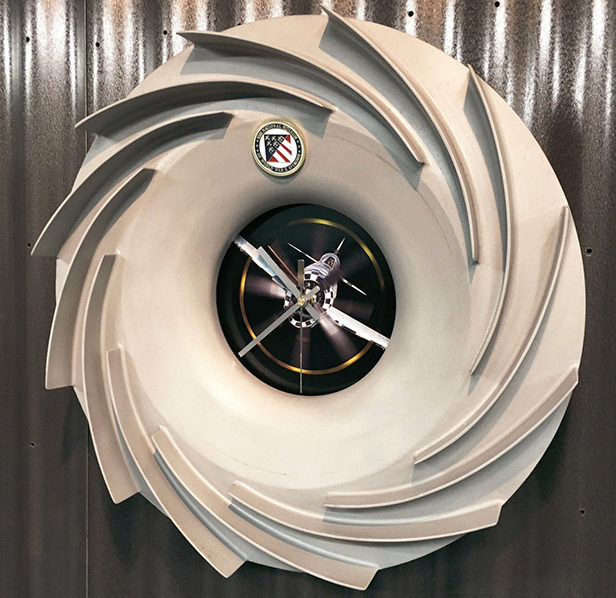 The National Museum of WWII Aviation in Colorado Springs, Colorado is offering a "one of a kind" clock made from an engine blower (Diffuser) from an actual WWII Pratt & Whitney R-2800 Double Wasp engine.
The clock, which appears to bear an image of a P-47 and its center, is described as being "for the collector" with documentation and rare provenance. Proceeds will reportedly benefit the museum's free K-12 Stem Educational Program.
The clock is currently available with a starting bid of $300. Click here to check out the complete listing.