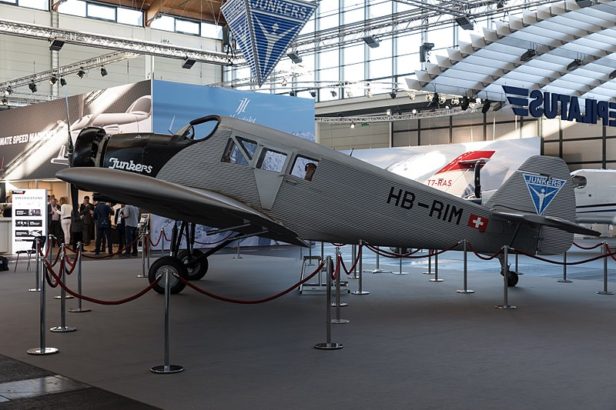 A reproduction of the Junkers F13, the world's first all-metal commercial aircraft, has been spotted for sale.
The aircraft (HB-RIM S/N 13-001) reportedly has an airframe total time of 161:50 h (284 landings), while the Pratt & Whitney Wasp Junior R-985-AN-14B engine has a total time of 91:33 h. The machine is described as seating 1–2 crew / 4–5 passengers and boasts "leather Interior Vienna + Santa Fe Brown" as well as an intercom and avionics package.
The F13 is located in Switzerland and is currently being offered for USD $2,100,000. Click here to check out the complete listing.
(Photo: Matti Blume via Wikimedia Commons)