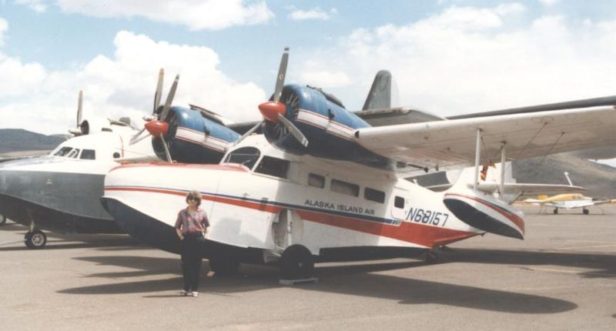 1944 Grumman G-21A Goose S/N 1238 (N68157, shown above in 1989) has hit the market.
According to the listing, the airframe has 23,398.3 TTSN (4087.3 since restoration) while the two engines have 439.2 and 614.3 SMOH (10 since Covington "mini overhaul" 2015). The aircraft reportedly boasts a rebuilt hull with new skins, an avionics package, RAF camouflage exterior and a six place, blue vinyl interior with cloth inserts "in good condition."
The aircraft is currently being offered for $600,000. Click here to check out the complete listing.
(Photo: RuthAS via Wikimedia Commons)