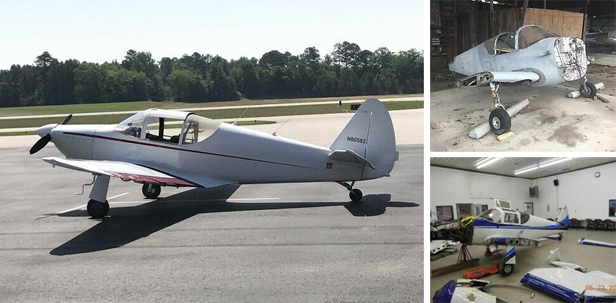 An "always hangared, logs complete, no damage history" 1946 Globe Swift has hit the market in a package that includes two project / part planes. The listing states (in part):
Annual Due 06/2021; Engines: Lycoming IO-360 Series; HP: 180; TT: 4,187; SMOH: 2,415; SPOH: 30; Exterior Colors: White; N#: N80582; Avionics / Equipment / Modifications: Skybeacon ADSB Out, Aux Fuel Tanks, 150 Seats, Larger Pump Motor, One Piece Window, Longer Gear Doors, Landing Lights (Wheel Well), Weight Increase, Shoulder Harness
The aircraft are located in Boynton Beach, Florida and are currently available for bidding. Click here to check out the complete listing.