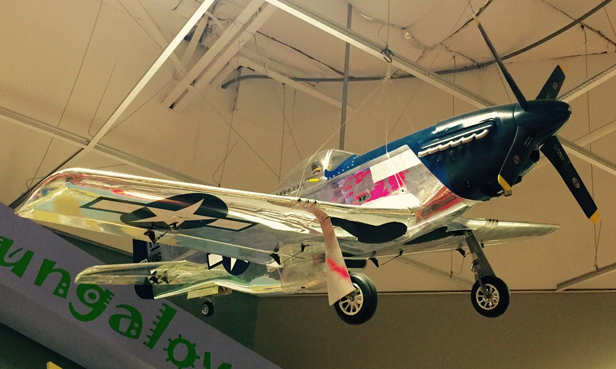 An "89", giant scale" display model of P-51D Mustang "Miss Helen" has been spotted for sale. The listing states (in part):
The dimensions: 89"WS 80"L… Featured are: retractable landing gear, pilot & detailed cockpit, sliding canopy, functional exhaust, correct scale static propeller, and more master built details. The completed airworthy master built model may typically take 1-1.5 years, and have a total investment cost of $15k-$20k, with the required crating plus insured S/H. This P-51 Mustang is one of 20+ rare, and unique collectible giant scale airplanes from a 55+ year private collection.
The model is located in Fresno, California and is being offered for US $7,995. Click here to check out the complete listing.