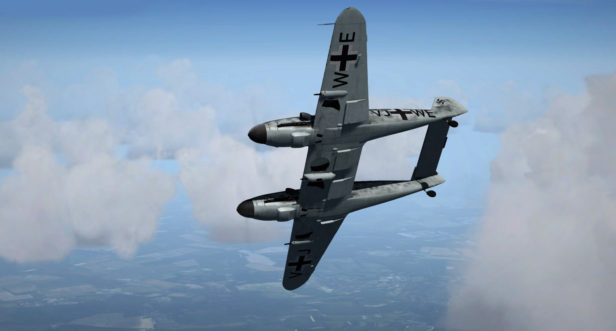 Flight Replicas has announced the upcoming release of a new Messerschmitt Bf-109Z "Zwilling" ("Twin") for FSX and all versions of P3D.
An idea by Messerschmitt to create a 'heavy destroyer' by using two Bf-109F airframes, the actual aircraft prototype was built but never flown, being destroyed in its hangar by an Allied bombing raid.
The developer states that it has been "a very interesting exercise to try and recreate the concept as realistically as possible, from estimating a cockpit layout, to understanding possible flight dynamics by examining in general terms how the F-82 Twin Mustang differed performance-wise from the standard P-51D."
A final release date has not yet been announced, although the aircraft is said to be "coming soon." Click below to check out additional images.
(via Flight Replicas and Flight Replicas)