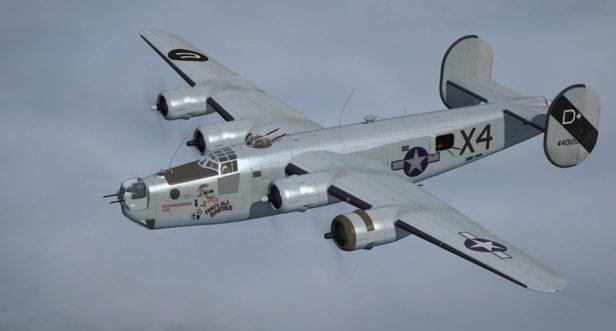 Flight simulation developer Flight Replicas has shared an update on their upcoming B-24J Liberator, which will reportedly be "for all versions of FSX and P3D."
The update states that the aircraft is coming along well with the external model nearing completion and the creation of the virtual cockpit to follow. In addition to the J version, D and H models will reportedly also be available, as will the C-87 cargo/passenger prototype.
The machine seen in the newly released images represents 44-40120, which operated with 492 BG/859 BS (where it completed its first 25 missions) and later 467 BG/ 788 BS (to complete 83 missions).
A final release date has not yet been announced. Click below to check out additional screenshots.

(via Flight Replicas)