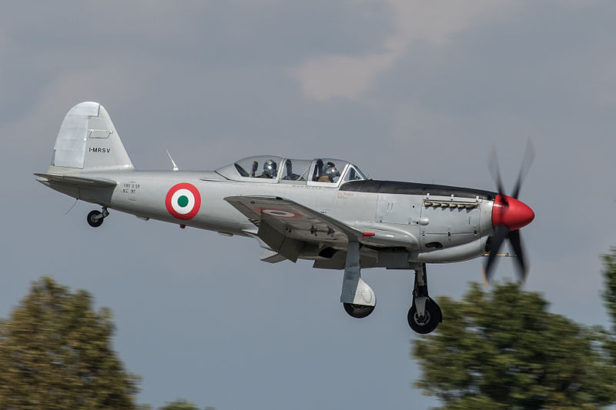 Fiat G-59-4B S/N MM-53774 (I-MRSV), touted as one of only two flying examples of the type in the world, has hit the market.
The aircraft is one of only ten G.59-4Bs built and performed its first post restoration flight on May 25, 1992 from Lido di Venezia Airport. The airframe reportedly has 240 hrs since restoration while the Rolls Royce Merlin 500/20 engine has 240 hrs SMOH by Zeuschel Racing Engines.
I-MRSV is located in Italy and is currently being offered for €1,200,000. Click here to check out the complete listing.
(Top Photo: Gian Marco Anzellotti via Wikimedia Commons)